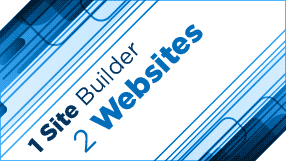 Mobile Phone Website Builder & Web Hosting
Hosted Web Templates and Site Builder Toolkit
This website has been created to promote the hosted mobile phone site builder service provided at QuickontheNet.com.
Use a PC or a Mac; it's up to you. You do it all through your favourite web browser and there is no need to download any software. For extra speed, we recommend Google Chrome, but you can also use Microsoft Internet Explorer, Mozilla Firefox, Opera or Safari. Again, it's up to you.
Just log in from your computer, make your changes and the results are served up on the internet immediately. Web hosting is already provided, yet there is no FTP, no BS and no fuss.
When you buy the 'Mobile phone website' upgrade with your new site at QuickontheNet.com, you automatically get a version of your website which is optimised to perform extremely well, when it is viewed on a cell phone. Put simply, this means that it loads quickly and it is very easy-to-use on a small handset screen.