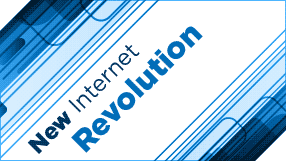 Mobile Internet ~ Why does it not Always Work?
Understanding Mobile Phone Web Browsing
Many websites are slow, or difficult to navigate, or totally unusable on a mobile phone device.
Why?
To understand the solution to this problem, firstly we need to understand the problem in more detail. We can do this by taking a brief look at the recent history of the internet, and more importantly, how we have browsed the web in recent decades:
Brief History of Web Browsing
According to wikipedia, "The history of the Internet began with the development of computers in the 1950s." For the purpose of this study, let's skim over a few decades and skip through the 1950s, 1960s and 1970s:
1980s
Looking back today, it all seemed so simple. In the days of the PC revolution, we discovered the internet on low resolution square format cathode ray tube (CRT) monitors, with terribly slow download times.
We started to use email, but we did not get onto the World Wide Web until the end of the decade.
1990s
Surfing the web accelerated at a frantic pace, internet domain names were snapped up in a frenzy and we fell in love with the web.
In the dotcom decade, we discovered webcams, webmail, search engines and e-commerce.
Speed was of the essence in the 90s, and website designers were careful to optimise images and programming code, to ensure graphics would load as quickly as possible.
Throughout history, the resolution of computer monitors has increased over time, but even by the late 90s, we were still browsing the net on comparatively low-resolution screens, typically only 800×600 pixels.
2000s
After the millennium, everything started to change dramatically.
High-speed broadband was established and internet download speeds were rapidly increased.
The actual shape of our browsing screens (the display aspect ratio) also changed significantly. Instead of using 4:3 squarish monitors, we preferred to use laptops and wide landscape flat screen monitors, running at extremely high resolution.
This was an exciting time for website designers, who were no longer constrained to using smallish images. Speed and size was not a problem in the 2000s, so website design concepts took advantage of this opportunity and filled the space with physically bigger and bolder designs.
By the end of the decade, our desktop screens were huge, but there was a new phenomenon emerging that would radically change how we think about web browsing. The smartphone was launched and suddenly we were browsing the web on low-resolution screens again.
We had come full-circle.
2010s
As we moved into a new decade, surfing the internet became polarised. At the high-end, we started using massive high-resolution monitors and touch-screen tablets such as the iPad. Yet on the other hand, quite literally, we were browsing internet sites on our phones.
The size of handsets has crept up and mobile phone screen quality has significantly improved, but our trouser pockets did not get any bigger and you can only squeeze a certain number of viewable pixels onto a smallish screen.
2020s
How will we surf the internet in the next decade? Let's explore a couple of predictions...
Your phone is your computer on the move and it contains all the processing power and applications for your business needs. As you walk into your office, it will wirelessly dock into your massive 3D monitor and keyboard.
Your wrist watch is your small window on the internet world, with miniature web browsing capability on a tiny screen and cam-to-cam video conferencing.
You will need a scalable display solution for large and small screen devices.
Our Solution for the Future
Getting back to today's world, we can offer you future proof technology for your new internet site.
At QuickontheNet.com, you can create a powerful website for edge-to-edge display on the biggest monitors, to run alongside a mobile phone site, optimised for super quick display and fast navigation on small handheld screens.