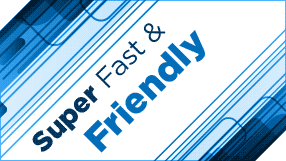 Mobile-friendly Web Templates
Template Websites for Cell Phones
Our mobile sites at QuickontheNet.com are built for speed and they are extremely easy-to-use. In order to make websites friendly on cellular phones, it is vital to have:
Small Pictures
Simple Navigation
Optimal Display
Let's look at these points in greater detail:
Small Pictures
We use miniature images to ensure your mobile web pages load at an impressive speed. The source images are small, to optimise the loading time. In other words, we do not use shrunken distorted pictures, which might look small on-screen, but would load slowly.
The gallery template pages use thumbnail images to enhance the speed and performance.

Simple Navigation
Your non-mobile site at QuickontheNet.com can use picture images in the menu system, to create a stylish navigator with roll-over button images.
However, your mobile website uses text-based hyperlinks for the ultimate delivery speed.
We have also taken a unique step by repeating the menu bar at the bottom of the handset screen area. This innovation is particularly helpful for people browsing in portrait mode on a low-resolution smartphone.
As a website owner at QuickontheNet.com, you have the choice of turning the second menu bar on/off at the bottom of the handset screen.
Optimal Display
When you first start to use a web browser on a cell phone, it's quite good fun to pinch and zoom around the web pages. However, the novelty of zooming and panning around web pages wears off very quickly. In particular, you have to consider the readability of the page text.
The mobile pages created through the template system at QuickontheNet.com are designed to display with edge-to-edge body text by default, meaning that the page text is readable without any zooming at all.
Even our contact form pages have been resized and scaled down, to make them user-friendly on a mobile handset web browser.
Speed and Performance
In summary, the mobile sites generated from the web templates at QuickontheNet.com have been created for sheer speed, even when displayed on an entry-level smartphone.
The information is served up in a format which is readable and simple-to-use, yet it remains highly attractive to the eye.