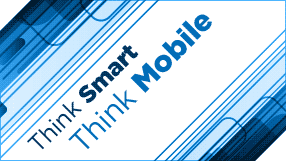 How to Design a Website for Mobile Phone Browsers
Mobile Phone Web Hosting Service
Perhaps you have reached this point with no clear understanding why certain websites look great on a phone, whereas other sites look absolutely terrible and they are unusable.
Now here comes the good news! When you buy the 'Mobile phone website' upgrade with your new site at QuickontheNet.com, you can relax in the knowledge that your website is going to perform extremely well on a handset browser, without you even having to think about it.
Smart Thinking for Smartphones
We have already done a lot of the hard work for you. Just log onto our site builder service using your desktop computer or laptop, create your new website and view it on your large monitor; et voilà, your mobile site magically appear behind the scenes. It's that simple.
It's an ambitious claim to make, but we believe our site builder service is going to make you look clever. If you run into difficulties, we will happily set up your mobile site for you after you have finished your non-mobile website.
And what about the web hosting service? Again, you can relax, because it's a done deal. From the very second you sign-up and purchase online, your new internet service is already hosted.