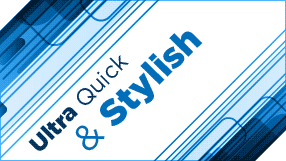 How to Create a Unique Website for Mobile Phones
Mobile Phone Site Hosting Service
As we claim with pride on the opening paragraph of our main business home page:
Come with us on a journey and discover why hundreds of people all over the world have chosen this website builder service.
With web hosting included as part of the service, if you need a serious business website or a cool website for sport, we have an ultra-fast solution for you.
But what does this mean for you today, as you dig around on the search engines looking for answers? Now let's try to sum it up for you:
You can go online to find a place where you can design and build your own website.
Or, you can go to the internet and find pre-designed web templates.
Or, you can find a site builder where you can create a separate website for a mobile phone.
And of course, you can easily find web hosting services.
QuickontheNet.com brings it all together into one simple low-cost professional service.
Create Something Original
Our website toolkit is powerful, quick and easy-to-use. Yet you can push the boundaries and create something highly original and unique for your business on the internet.
You'll be surprised how quickly you can move things forward.