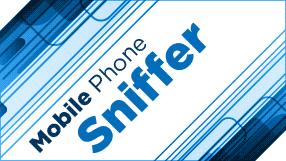 Mobile Phone User Agent Sniffer
User Agent Sniffing for Mobile Devices
The user agent software feature is a sniffer which will automatically attempt to detect if your website is being viewed on a mobile phone. If a mobile phone device is detected, the user will be directed to a mobile phone pre-home page.
Gateway Page for Mobile Phones
The pre-home page is a gateway feature will allow users to go to your mobile site, or go to your main site (the full-graphics site).
When your site is viewed on a desktop computer or laptop, your regular non-mobile site will be displayed, as normal; so that's pretty cool.
As a mobile phone website owner at QuickontheNet.com, at the click of a radio button, you have the option of turning the user agent sniffing software on or off through the website toolkit. We recommend you keep this feature enabled (turned on), because it enhances the website experience for users viewing your website on a mobile device.