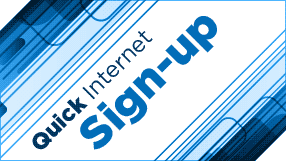 Get Started ~ Mobile Phone Site Builder
How to Buy a Mobile Phone Website
At QuickontheNet.com, we offer more than 100 different types of websites in many different business sectors, including recruitment, motoring, property, accommodation, catering, photography, art, education, e-commerce and sport.
Read on for more details, or sign-up below:
Websites for Mobile Phones
All of our websites are available for display on a mobile phone when you buy the 'Mobile phone website' upgrade with your new site at QuickontheNet.com.
You have 2 main options available to you:
Web Template
Design Your Own Website
Either way, it doesn't matter which option you choose (1. or 2. above). Our website tools and features are the same, whether or not you purchase one of our 'click and buy' template sites, or build your own website from scratch.

Now let's explore this in more detail:
Template Websites
We have created a dedicated site to exclusively promote our range of pre-designed website templates.
The designs have been created by professional designers and the sites already contain stylish business logo graphics. You will notice the templates also include a useful collection of menu buttons. Plus, you can also add, remove or rename the menu options to suit your exact needs.
There are many things which make us different, but we wish to highlight one important point. Unlike other template-driven solutions which force you into a particular design scheme whether you like it or not, we have done everything we can to give you as much creative freedom as possible.
In other words, you can use one of our templates as a starting point; and then customise it for your own use. For example, you can add your own logo, change the colour scheme, upload your own background image, or simply add your own content and photographs.
Create Your Own Website Design
In February 2004, QuickontheNet.com was launched as place where you could design and build your own website, with low-cost web hosting provided as part of the service. For example, the website you are viewing right now has been created using the QuickontheNet.com site builder solution.
Our site building tools have been created by designers, for designers.
The feature list is much too long to describe here, but let's just say you can add your own business logo along with your photos and create click-through galleries. We offer flat-coloured menu buttons as standard, but you can also (for no extra charge) upload pictures/images to be used as menu buttons.
The colours are unlimited. To help get you started, we offer ready-to-go colour schemes, but when you sign-up, you can create your own branded design scheme.
Your website includes a 'contact form', so new customers can get in touch with you. It also includes a 'search bar' and 'email a friend' features. Everything is searchable within the site itself and more importantly, searchable on the world's leading search engines, such as Google, Yahoo, and countless others.
What makes our product particularly attractive is that our website service is quick and simple to use.
Sign-up Now

Remember to purchase the 'Mobile phone website' upgrade with your new site at QuickontheNet.com, so let's get started: